Malmesbury River Valleys Trust

Welcome to the new Malmesbury River Valleys Trust website.
We refer you to the 'About the Trust' page for information concerning the Trust including when it was formed, its objectives and work that is carried out by the trust. We also invite you to contact us if you have any questions, wish to offer any feedback, etc.
If you are interested in the activities undertaken by the Trust we would very much like to welcome you as a member.  A membership form can be found by following this link –  (  membership form  ).
The Trust is always pleased to welcome volunteers to help further its objectives.  If you are interested in becoming a volunteer, please view the volunteer policy used by the Trust.  The Trust also encourages young people to become involved and enjoy the many activities the Trust can offer.  In support of this the Trust has adopted a safeguarding children policy to ensure all members and volunteers are aware of the safety measures that we follow.
Malmesbury River Valleys Trust Big Tree Survey
Sunday 13 April, 10:00-12:30
Coffee and Cake for all willing volunteers!
You may remeber this event from last Springtime! Well once again we have teamed up with Malmesbury Parish Tree Warden Jenny Pearson, and are asking for volunteers to come to an event to help survey Conygre Mead nature reserve in order to gain a comprehensive list of all the tree species there. The event that took place last April was hugely successful, with over 25 willing volunteers attending. Due to the size of the nature researve we did not quite finish the survey, so are running another event to round off our good work.
The event will be on Sunday 13th April at Conygre Mead Nature Reserve in Malmesbury; there is plenty of free parking in the Long Stay car park next to the nature reserve. Post code SN16 9JT.
We are asking for people to come along from 10am-12.30pm and help survey the tree species on the mead. No experience required! Full training will be provided from our 'base camp tent', along with maps and tree guides, plus homemade flapjacks and hot drinks for all! A fun morning out for all the family; learn about the Mead and it's conservation and help out our very worthwhile charity in the ancient borough of Malmesbury.
Thank you. Please contact Jenny on 07795955687 for more details.
High winds did bring down bring down a large tree on the river path around Malmesbury, but the path is now clear.  The slide show below shows the damage that was initially incurred.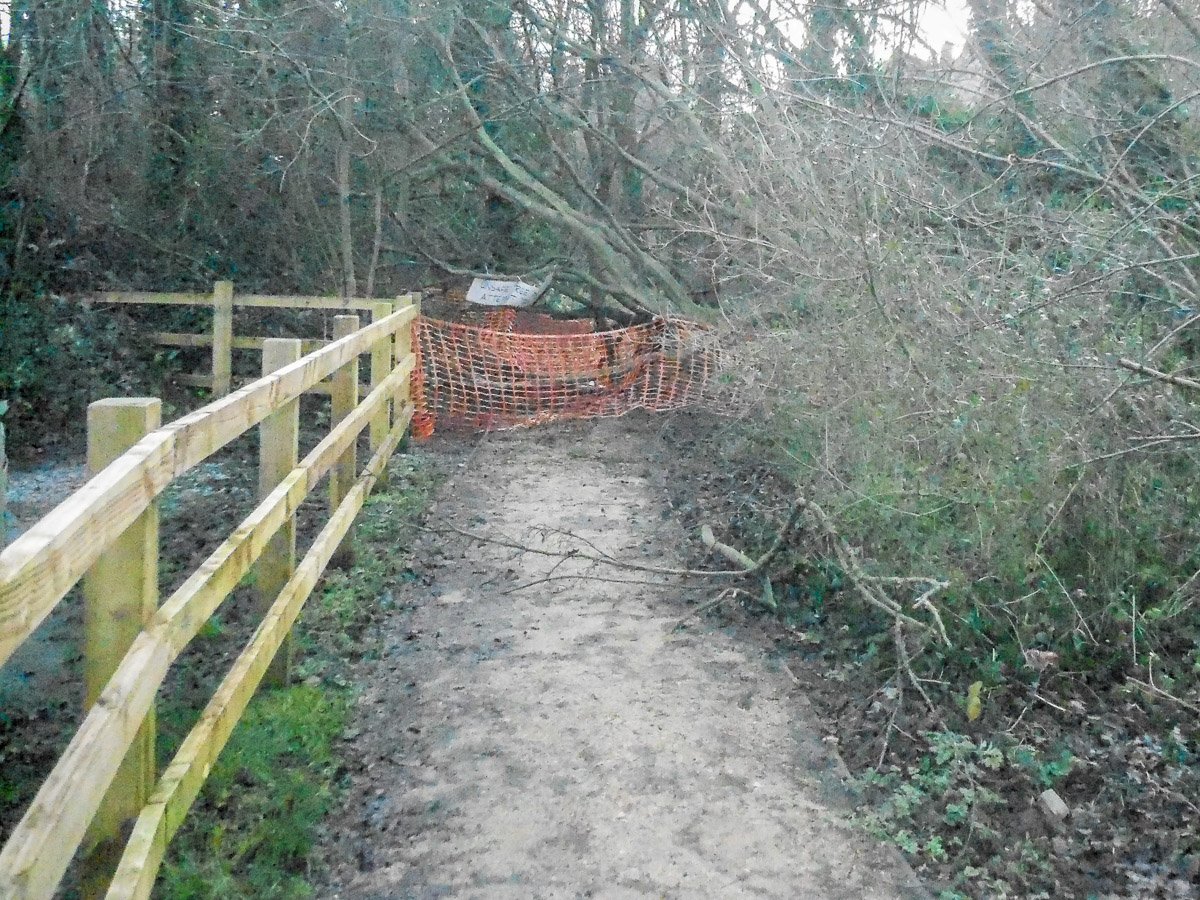 High winds bring a tree down from Abbey House Gardens. It covers the river path.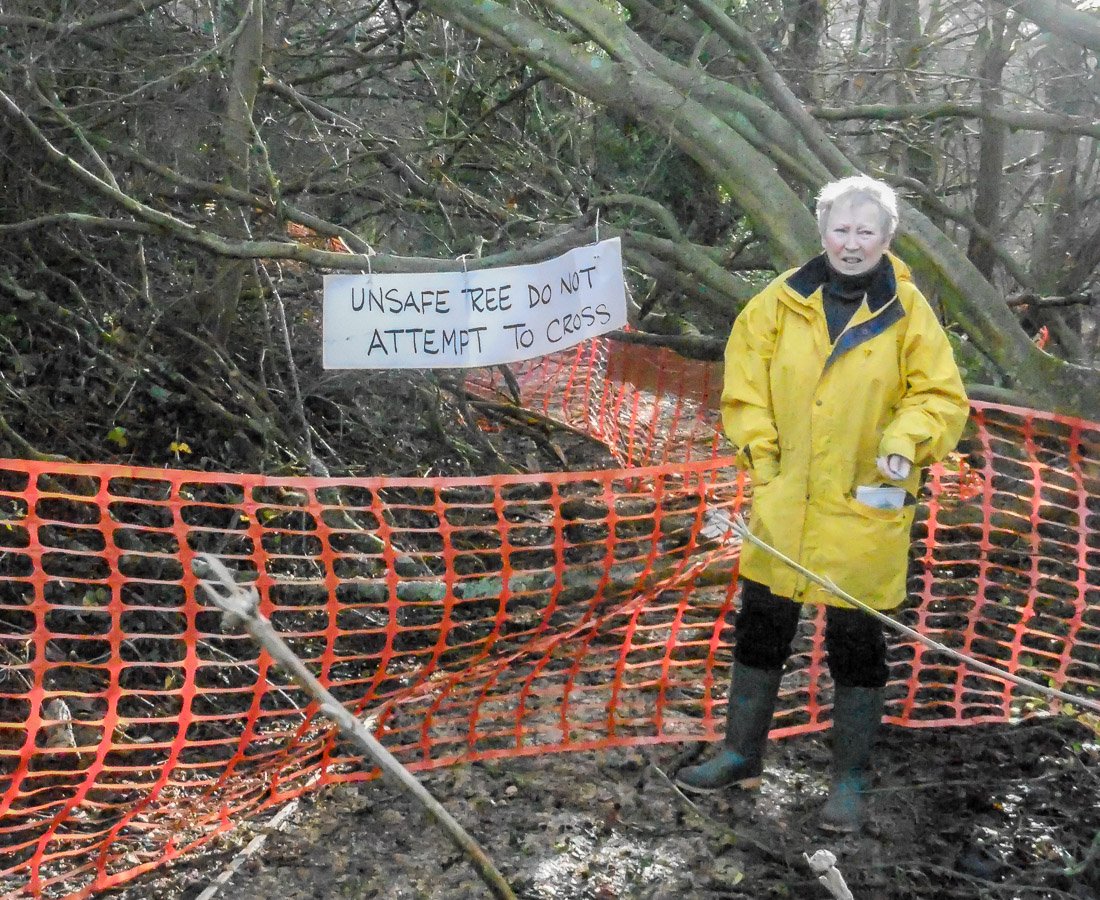 Frances Goldstone surveys the damage.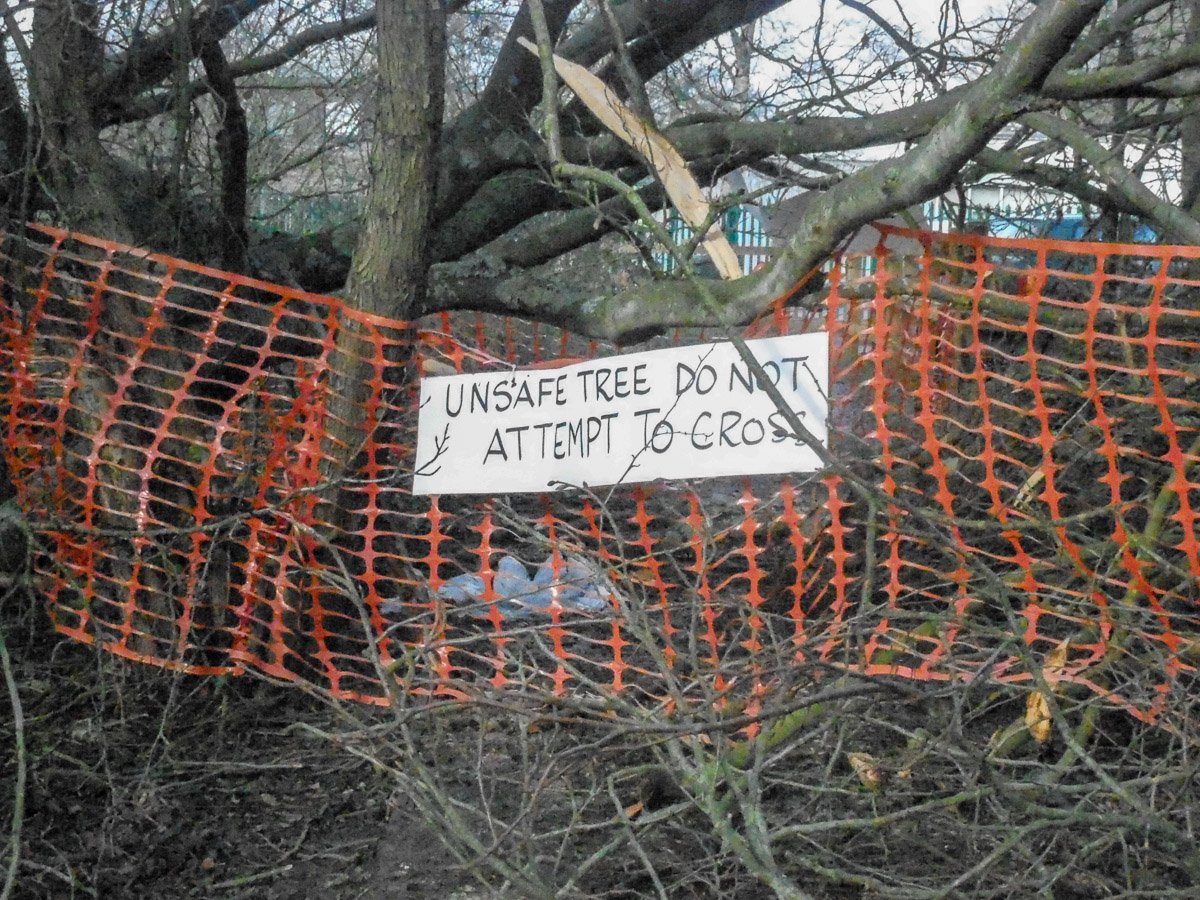 The path was initially not passable.
The tree has now been removed and the path is once again safe.
Malmesbury River Valleys Trust:  Limited Company No. 277 1429 Registered Office: 34 West Street, Malmesbury, Wilts SN16 0AR